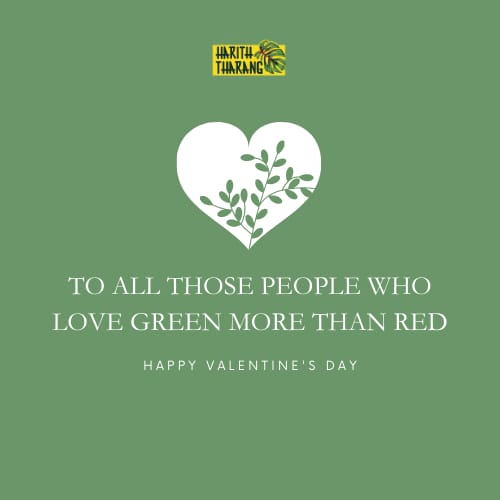 February the 14th is a day that brings a smile to our face. One immediately conjures up a picture of red roses and heart shaped candies. These celebrations have come a long way and has evolved since its earliest avatar. It is interesting to note that in its earliest form it was a Pagan rite which celebrated the coming of spring. It included the pairing of young men and women through lottery. With the advent of Christianity this popular festival changed its nature. This day came to be dedicated to St. Valentine, a Roman Catholic priest who secretly married off young men and women. (It was forbidden for soldiers to marry at that period in time.)
The English poet Chaucer was the first person to attribute courtly love to Valentine's Day when he wrote
'For this was on St. Valentine's Day,
When every bird cometh to choose his mate.'
What was a festival of the western world, today has become a day of universal celebration. It is no longer a symbol of love between man and woman only. This day is an opportunity to express our love for one another, be it among friends, relatives or colleagues. The most popular way to celebrate this day is by way of exchange of cards that help express our feelings. It is that time of the year when all things red and pink are sought after.
The new age way of celebrating Valentine's Day includes reaffirming one's love for oneself. Those who are solo use this occasion to indulge and pamper themselves. Modern couples don't limit themselves to exchange of love notes and candies. They devote the day to each other , planning activities that they enjoy together. Pet parents also give their pets special treats.
In this fast paced world where there is hardly any time for each other this day is looked forward to. It is a day of love where couples and people in general shower their loved ones with gifts and token of appreciation. More than anything this festival is a reaffirmation of our ability to love each other and has connected us to each other over centuries.
Cheers to this day of love and happiness.
Harith Tharang is a decade old plant boutique that aims to spread love, positivity & greenery by means of the nature's gift - plants ; sells a variety of indoor , outdoor, medicinal, biowall plants , plant medicines, gardening tool, green gifts and so on. The shop also provides services in developing house gardens, terrace gardens, balcony gardens, kitchen gardens, terrariums and professional maintenance of gardens. The retail store located at 42, Bazullah Road, T.Nagar, Ch-600017, has a very unique theme of being ecologically friendly, innovative and elegant & offers many innovative products to consumers. It is a one stop, go-to store for all garden lovers. Call 9600120351 to know more details!