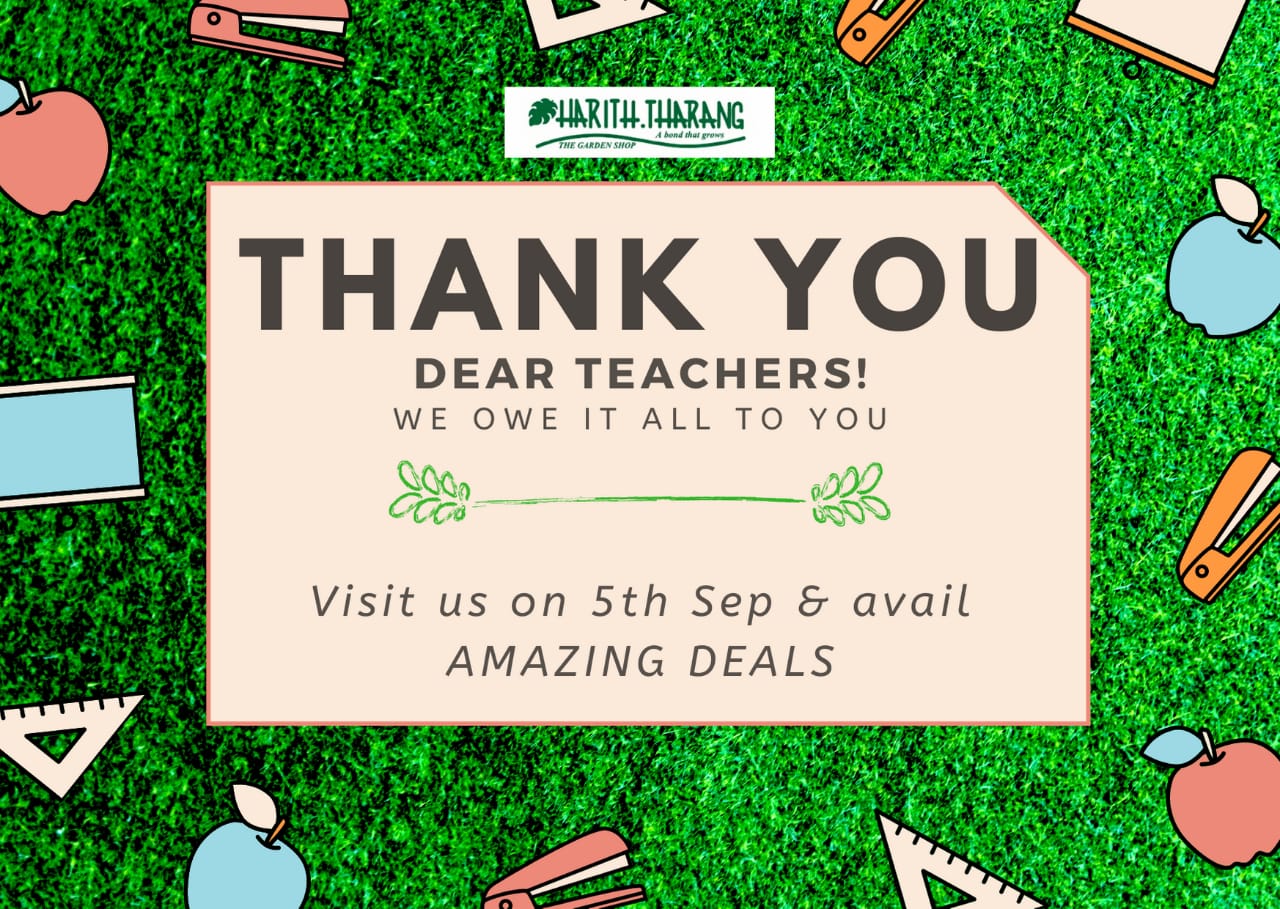 "We Dream They Guide
Becoming a teacher requires strong conviction and utmost commitment. Teachers' Day is celebrated to acknowledge the indispensable role of a teacher in guiding and preparing the students to not only chase their passion in the choicest field but also achieve their dreams by keeping their moral values and sense of social responsibility intact.
Dr. Radhakrishnan was born on 5th Sep 1888 and became the President of India in 1962. He was approached by a group of his students and friends with a request to allow them to celebrate his birthday. Dr. Radhakrishnan's reply was "instead of celebrating my birthday separately, it would be my proud privilege if September 5 is observed as Teachers' day". Thus began this trend.
Teachers are arguably the most important members of our society. They give children purpose, set them up for success as citizens of our world, and inspire in them a drive to do well and succeed in life. The children of today are the leaders of tomorrow, and teachers are that critical point that makes a child ready for their future.
Teachers truly are the backbone of society. They are role models to children, offer guidance and dedication and give young people the power of education.  It is because of teachers, countries are able to further develop socially and economically. Next time you or your community achieve something great, take a moment to think of and be grateful for the teachers who made it possible.
 And this Teacher's Day as a mark of our gratitude, we from Harith Tharang, have got amazing deals just for you. Come shop with us 5th Sep 2020 and avail a flat 15% off on your bill. And if u are a teacher, its double deal for you! Show us your teacher's ID proof and a beautiful plant absolutely free. Here is wishing you all a fabulous Teachers Day. And a Big THANK YOU to all the lovely teachers out there!
Visit us now , 42, Bazullah road, T.nagar, Ch-17. Call 9600120351 for assistance.