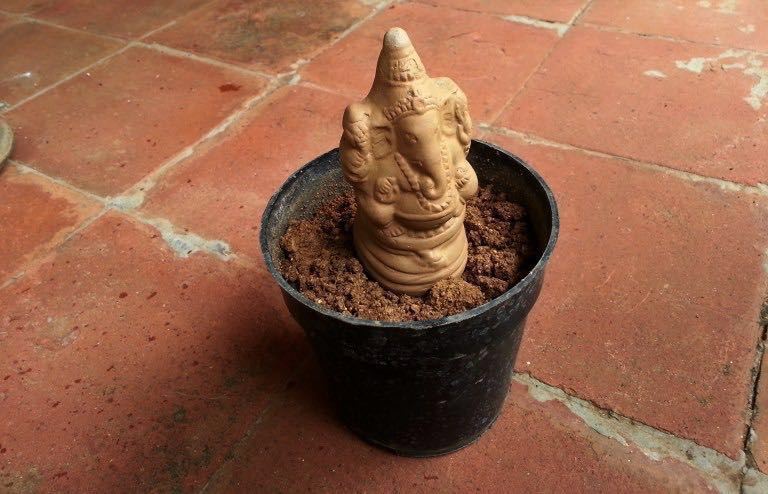 Harith Tharang is proud to present to its valuable customers the Happiness of Home Harvesting.  We are initiating a new trend into the society. This is a one of a kind available only at 42, Bazullah Rd,  T.Nagar, Chennai. 9841937297
Celebrate Ganesha Chathurthi with
Idols that Transform into Plants
After the festivities, place the idol in a pot containing soil.
Water it every day and watch the idol melt, to reveal seeds inside
Watch out for seeds that will soon sprout and grow into plants.
These Ganesha Idols contain contain a mix of Methi, Palak and Datin Soppu /Dandu Keerai seeds.
You will be able to harvest some greens within 45 – 60 days of planting them.
Alternatively you could immerse the idol in a bowl of water for about half an hour to dissolve it.
Pour the soil, water mixture into a pot containing potting soil mix and watch for the sprouting seeds