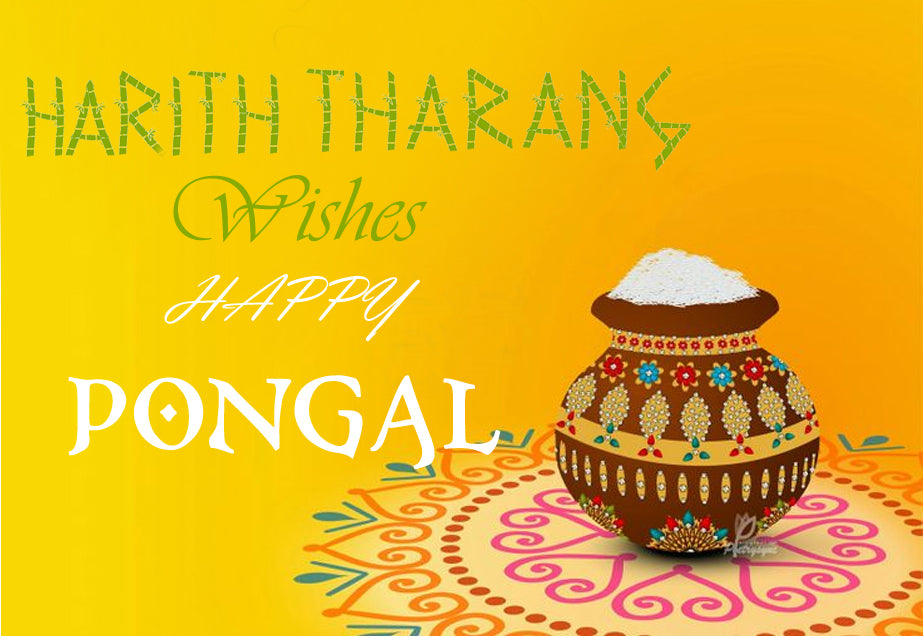 Pongal is the only festival of Hindu that follows a solar calendar and is celebrated on the fourteenth of January every year. To symbolize a bountiful harvest, rice is cooked in new pots until they boil over. Some of the rituals performed in the temple include the preparation of rice, the chanting of prayers and the offering of vegetables, sugar cane and spices to the gods.
Pongal is celebrated for four days
Day 1
Bhogi Pongal – is the first day of the four-day Pongal festival, people discard old and derelict things and concentrate on new things causing change or transformation. At dawn, people light a bonfire with logs of wood, other solid-fuels and wooden furniture at home that are no longer useful. The disposal of derelict things is where all old habits, vices, attachment to relations and material things are sacrificed in the sacrificial fire of the knowledge of Rudra, known as the "Rudra Gita Jnana Yajna".
Day 2
Thai Ponga is one of the most important festivals celebrated by Tamil people Thai Pongal corresponds to Makara Sankranthi, the winter harvest festival celebrated throughout India. Thai Pongal is mainly celebrated to convey appreciation to the Sun God for providing the energy for agriculture. Part of the celebration is the boiling of the first rice of the season consecrated to the Sun – the Surya Maangalyam
Day 3
Maattu Pongal  is the third day of the four-day Pongal festival. the word "Mattu" means bull and this day of Pongal is for celebration of the cattle, particularly bulls that play a vital role by working hard to help the farmers to raise crops on their fields, falls on the following day, 15 January. An important village sport, called the Jallikattu or 'Manji Virattu'', an integral part of the Mattu Pongal festival is observed with enthusiasm and expectations in the villages of Tamil Nadu.
Day 4
The celebrations of Pongal come to an end with Kaanum Pongal. Kaanum Pongal is an ancient festival for the Tamils and it is celebrated on the third day of month of 'Thai' in the Tamil calendar. Kaanum Pongal is also acknowledged as 'Thiruvalluvar Day' in remembrance of the great Tamil philosopher and poet named 'Thiruvalluvar'. Kaanum Pongal is the day of relaxation and enjoyment and people spend time by socializing or visiting each other's house.