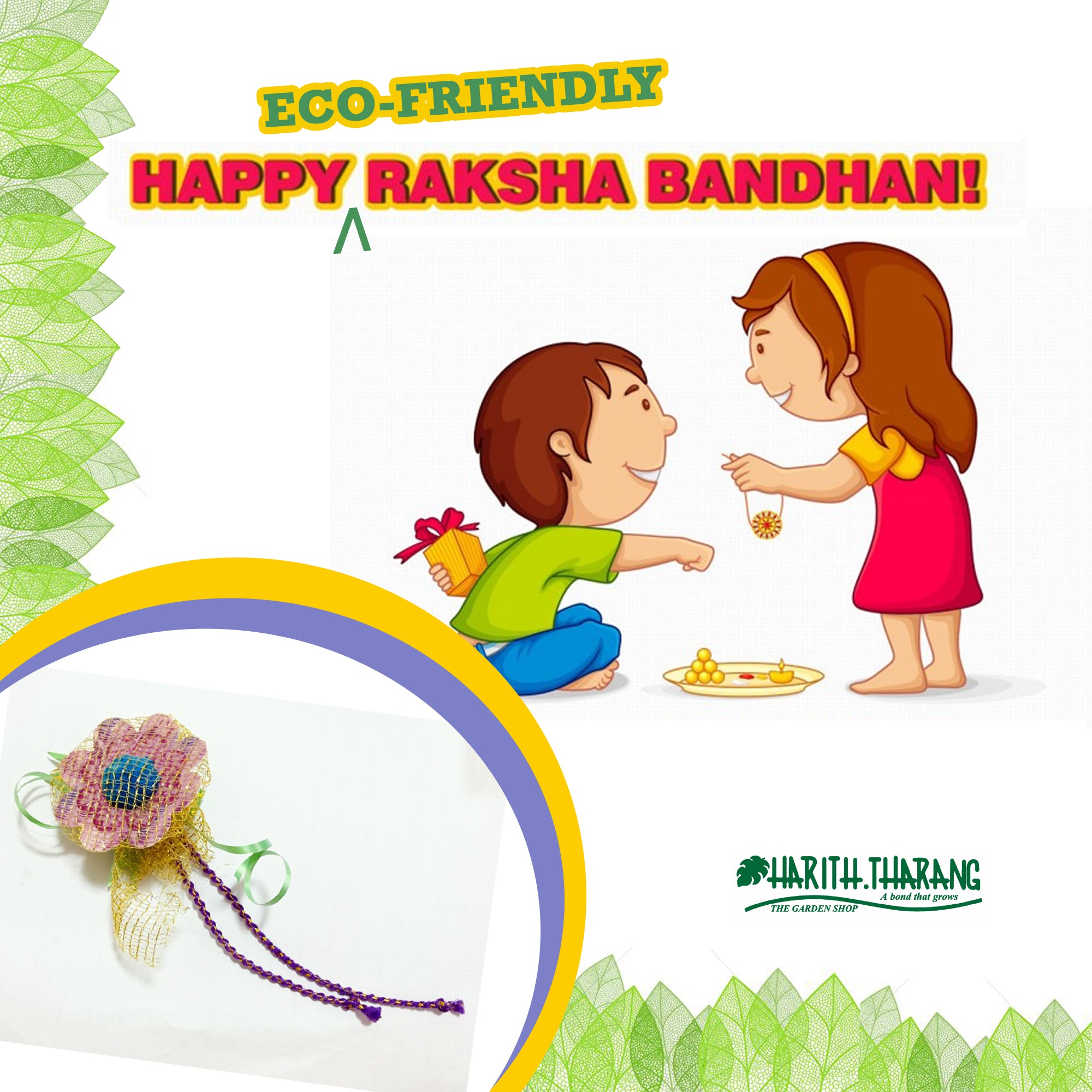 Green and sustainable product of the season
Seed Rakhi is made of naturally dyed, soft indigenous organic cotton yarn and seeds which will eventually turn into a plant. Every year 60 crore people celebrate Raksha Bandhan across the world, but do we ever wonder where does the rakhi ends up after the grand celebration? In the waste, adding to millions of existing tonnes of garbage. Worry not any more, Harith Tharang brings to you ,a rakhi which can be sown and grown into plant helping India become greener and cleaner. 
Seed Rakhi is a sustainable alternative to synthetic, plastic & non-biodegradable rakhis!  We encourage individuals to understand
and strengthen their bonds, with your siblings and mother earth simultaniously. Seed Rakhi is a metaphor that not only condenses a beautiful bond between a brother and a sister,  but also transforms the idea into a strong sustainable expression.
Now available at our store @ Rs.60/- per Rakhi. Limited stock only. Grab soon folks!
Harith Tharang is a decade old plant boutique that aims to spread love, positivity & greenery by means of the nature's gift - plants  ; sells a variety of indoor , outdoor, medicinal, biowall plants , plant medicines,  gardening tool, green gifts and so on.  The shop also provides services in developing house gardens, terrace gardens, balcony gardens, kitchen gardens, terrariums and professional maintenance of gardens. The retail store located at 42, Bazullah Road, T.Nagar, Ch-600017,  has a very unique theme of being ecologically friendly, innovative and elegant & offers many innovative products to consumers. It is a one stop, go-to store for all garden lovers. Call 9600120351 to know more details!