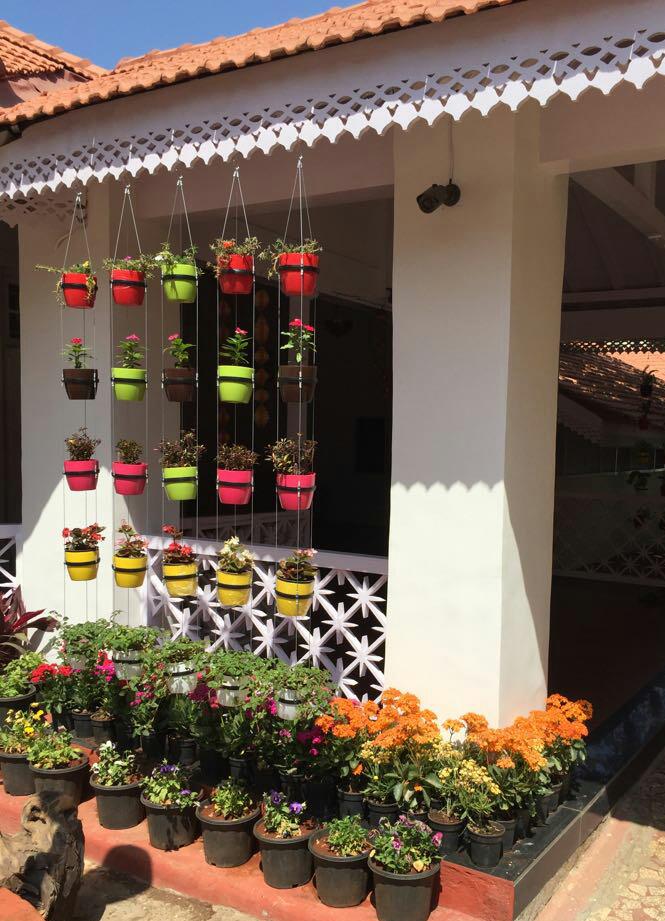 The latest and certainly the most popular type of garden we create for our clients who are limited to space but have the time to spend on gardens is the Vertical or Hanging Garden.
Part of what we love about working with plants is the versatility of beautifying a range of surface types – flat or curved, vertical etc. Hanging plants in the balcony not only cools the place but also increases the oxygen levels.
We at Harith Tharang the Chennai's best gardening solutions have different options for pots and plants ranging from Indoors to outdoors and colors and sizes.
Visit us at, Bazullah Rd, T.nagar 9841937297 | 04465275990