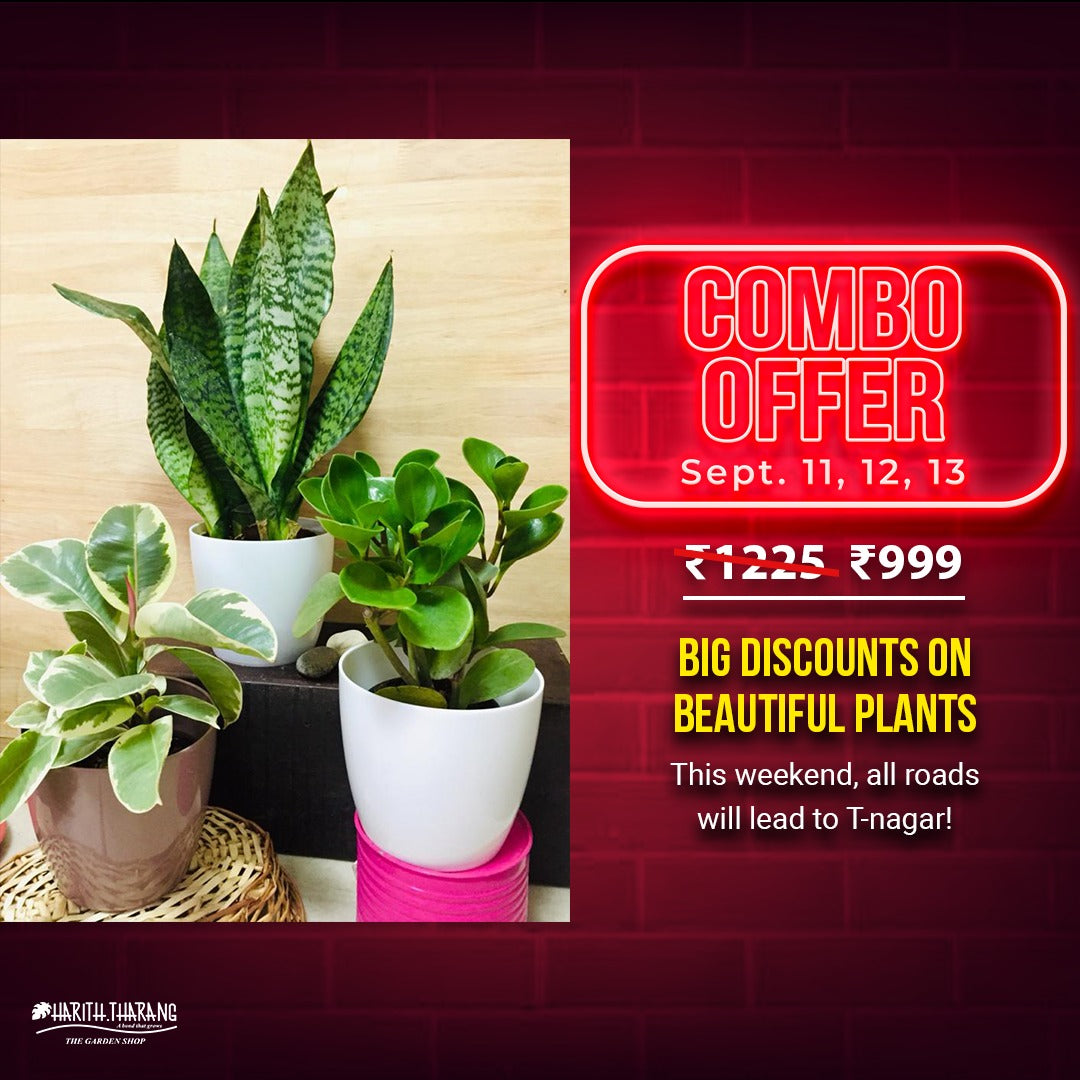 Want something that can boost mood, productivity, concentration and creativity. Reduce stress, fatigue, sore throats and colds all at once.
Indoor plants is the call!
Indoor plants don't just look good, they make us feel good mentally and physically, too.
They clean indoor air by absorbing toxins, increasing humidity and producing oxygen. They add life to a sterile office, give privacy and reduce noise levels. So what's holding you back? Oh wait, right; you don't want it to make a whole in your pocket.
We have got to covered there friends,!
Now avail big discounts on Indoor table – Top plant combos at Harith Tharang. Yes you heard us right!
The combo consists of a snake plant, a rubber plant(variegated) and a peperomia, all at a slashed total of Rs.999/- only.
All potted plants.
Offer Valid only on 11,12,13 August 2020.
Call us now 9600120351
Visit us – 42, Bazullah Road, T.nagar, Ch-17
Shop on www.hariththarang.com
Now get your green fingers to work.! Happy Gardening folks!
To get your click below
https://hariththarang.com/collections/indoor-plants/products/indoor-plant-combo-tt