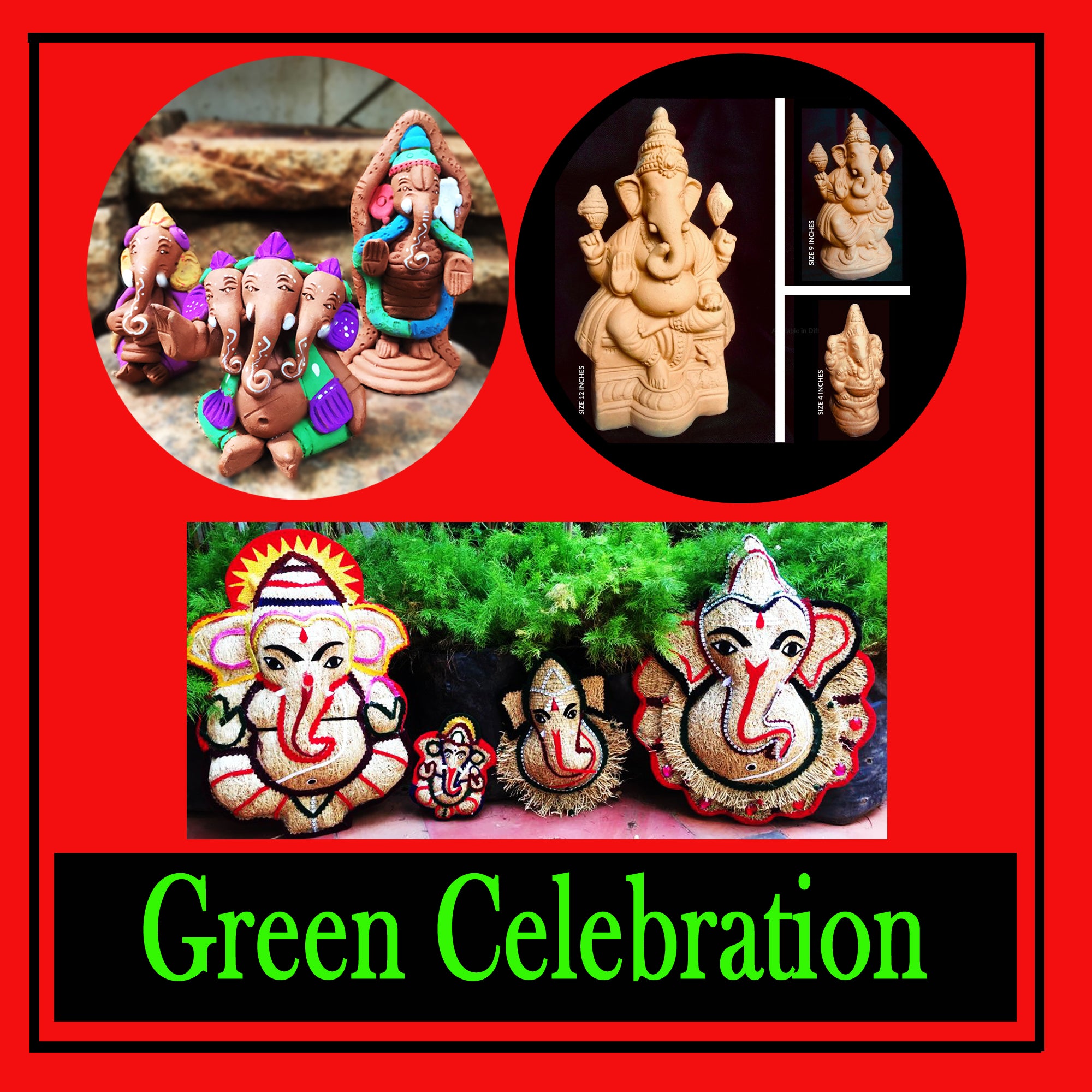 We from Harith Tharang, thank all our customers for the over whelming response towards the environment - friendly Ganesh Chadurthi.
We take this opportunity to appreciate you for being a part of the GREEN CELEBRATION pledge and doing your bit for the nature.Every small step counts.
Hope you will be of support with GREEN CELEBRATION in the future also.
Green, healthy environment is the only treasure that we can pass on to our children. Do your bit for your children.
Harith Tharang is a decade old plant boutique that aims to spread love, positivity & greenery by means of the nature's gift - plants  ; sells a variety of indoor , outdoor, medicinal, biowall plants , plant medicines,  gardening tool, green gifts and so on.  The shop also provides services in developing house gardens, terrace gardens, balcony gardens, kitchen gardens, terrariums and professional maintenance of gardens. The retail store located at 42, Bazullah Road, T.Nagar, Ch-600017,  has a very unique theme of being ecologically friendly, innovative and elegant & offers many innovative products to consumers. It is a one stop, go-to store for all garden lovers. Call 9600120351 to know more details!