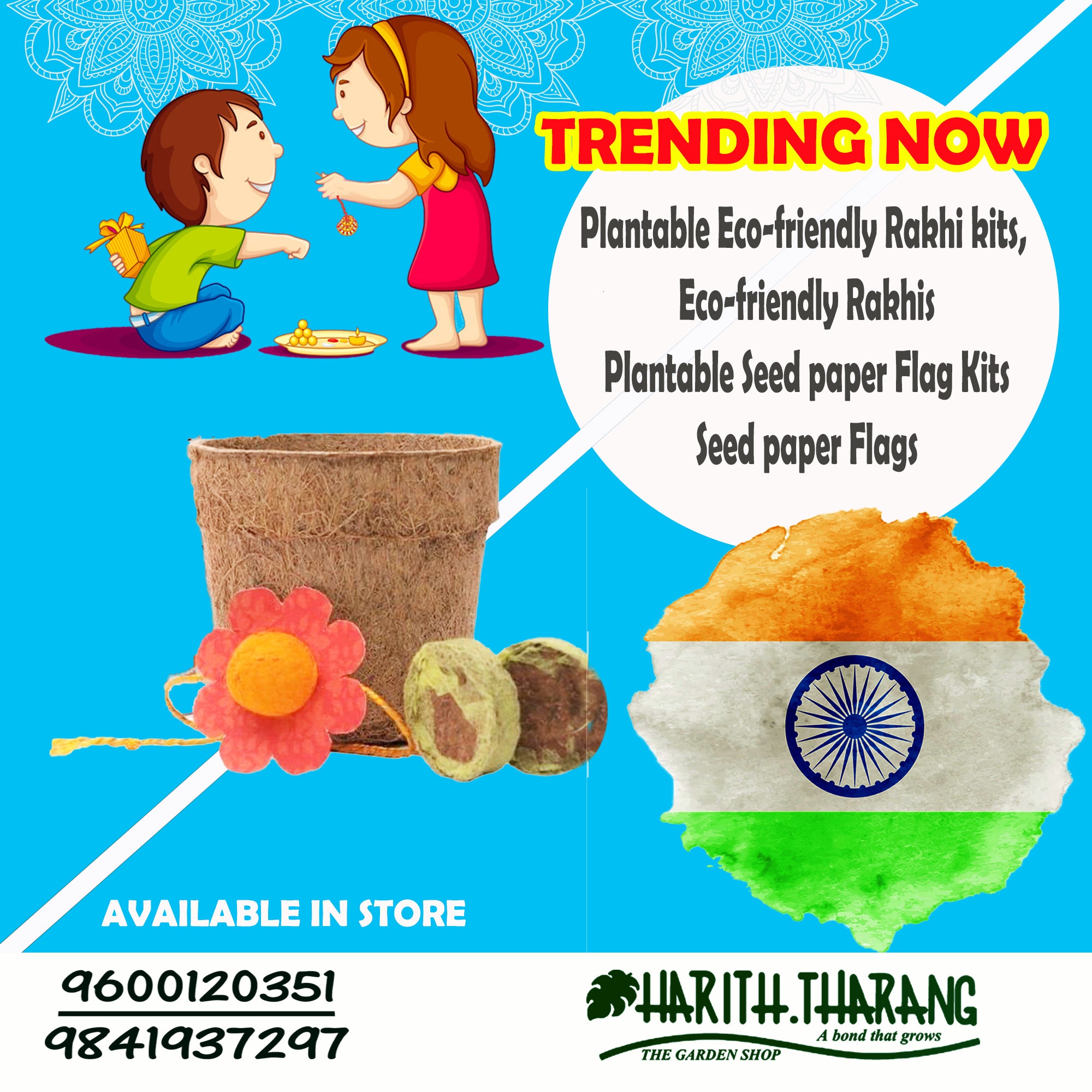 Green and sustainable products of the season
1)PLANTABLE ECO-FRIENDLY RAKHI KITS
has a seed rakhi, coir coins and a coir pot. after the celebration the coir coins and seed rakhi are to be immersed with water in the coir pot. wait a few days to see new plants sprouting from them.
2) plantable seed paper flag kits
has 3 seed paper flags, coir coins and a coir pot. after usage the flags and the coir coins are to be soaked in the coir pot with water. in a few days new plants start to sprout from them.
we wish you a very green and sustainable festive season ahead.
Harith Tharang is a decade old plant boutique that aims to spread love, positivity & greenery by means of the nature's gift - plants  ; sells a variety of indoor , outdoor, medicinal, biowall plants , plant medicines,  gardening tool, green gifts and so on.  The shop also provides services in developing house gardens, terrace gardens, balcony gardens, kitchen gardens, terrariums and professional maintenance of gardens. The retail store located at 42, Bazullah Road, T.Nagar, Ch-600017,  has a very unique theme of being ecologically friendly, innovative and elegant & offers many innovative products to consumers. It is a one stop, go-to store for all garden lovers. Call 9600120351 to know more details!