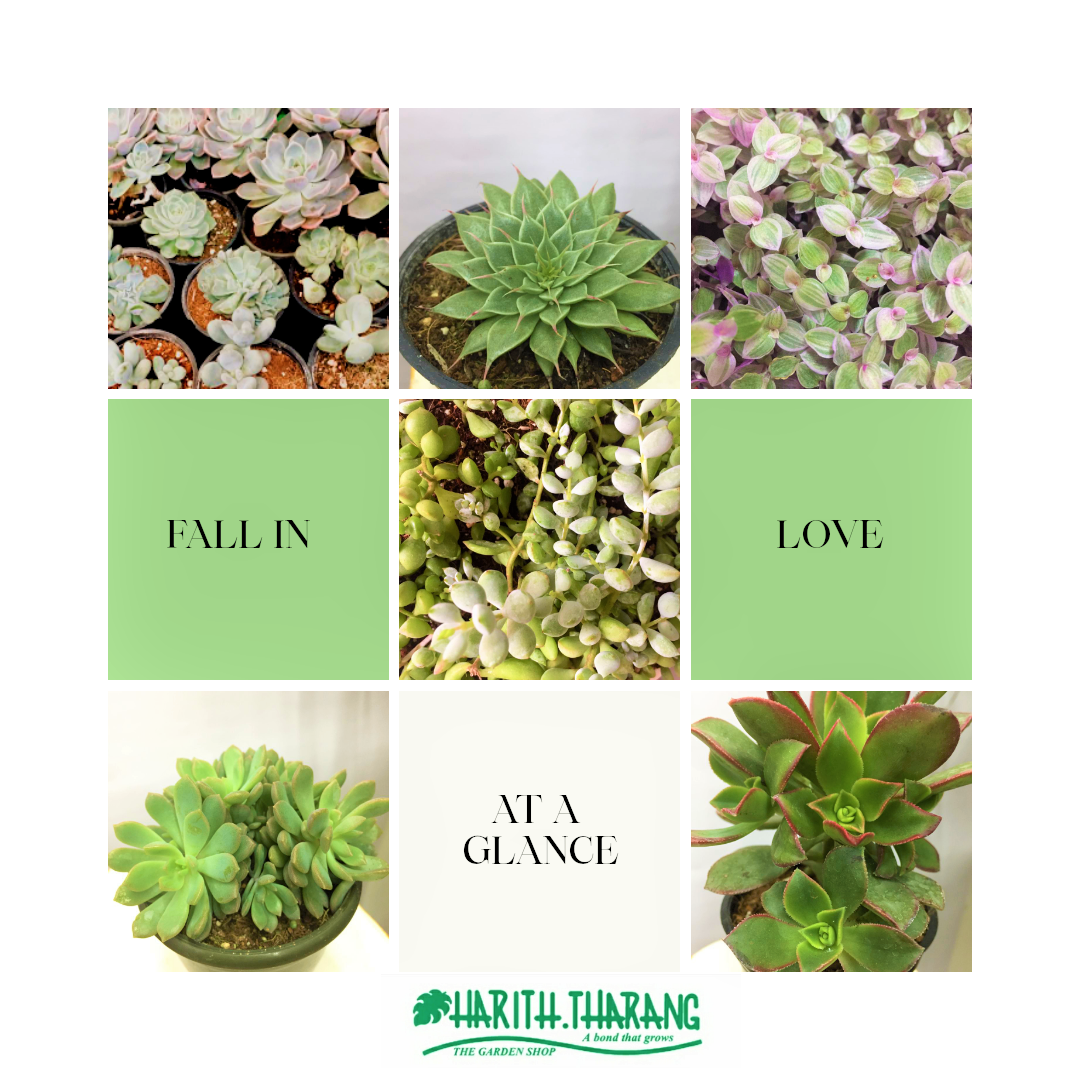 Succulents are beautiful, varied and reliable, and can be planted in rock gardens, rustic salvaged containers, topiary crafts and so much more.  the textures are endlessly fascinating and intriguing. Making unique and unusual planters to display them (they have such shallow root systems they don't require deep containers) makes the best interior decor. This makes them ideal, and fun, to plant in designer pots, DIY pots , thrift store finds and other rustic containers.
Because of their special ability to retain water, succulents tend to thrive in warm, dry climates and don't mind a little neglect. This makes them well adapted to indoor growing and ideal for people desiring low-maintenance houseplants. If you're choosing succulents for the first time, follow these steps for successful care of your new plants.
1.Choose an appropriate succulent for your indoor conditions.
Most succulents like direct sunlight, but if all you have is a shaded corner in your house, go with low light-tolerant plants like mother-in-law tongue.
2.Place the potted succulent in a sunny location.
Most succulents prefer at least 6 hours of sun per day, so try to place them near a south- or east-facing window. You may notice your succulents becoming spindly or stretching toward the light if they don't get enough sun.
3.Allow the potting mix to dry out between waterings.
The number-one mistake many people make with succulents is overwatering them. It's best to water more, but less frequently. Saturate the potting mix thoroughly (while ensuring water flows out of the drainage hole properly) but allow the mix to dry out slightly before the next watering. If the potting mix stays consistently wet every day, the plant may eventually die.
Harith Tharang now houses a vast variety of fresh succulents and exotic plant varieties at our store. It's a great opportunity for all the plant lovers to come pick all your favorites under one roof. We have 150+ plant varieties for you to choose from for your indoor and outdoor garden. Get your shopping bags ready and head to Harith Tharang soon!
Harith Tharang is a decade old plant boutique that aims to spread love, positivity & greenery by means of the nature's gift - plants  ; sells a variety of indoor , outdoor, medicinal, biowall plants , plant medicines,  gardening tool, green gifts and so on.  The shop also provides services in developing house gardens, terrace gardens, balcony gardens, kitchen gardens, terrariums and professional maintenance of gardens. The retail store located at 42, Bazullah Road, T.Nagar, Ch-600017,  has a very unique theme of being ecologically friendly, innovative and elegant & offers many innovative products to consumers. It is a one stop, go-to store for all garden lovers. Call 9600120351 to know more details!