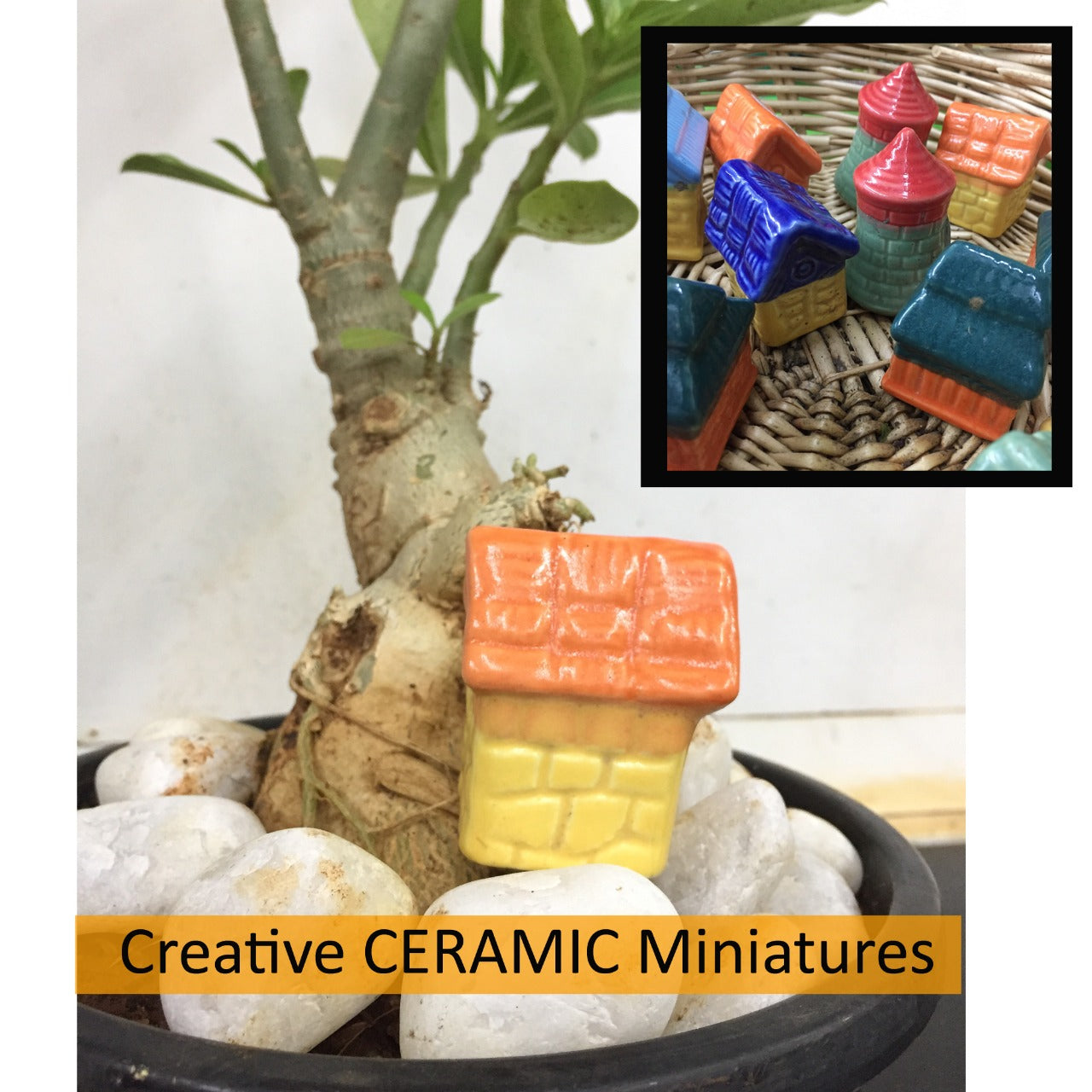 Adorable ceramic miniature accessories to beautify your garden space, the new trend to gardening.
Figurines in all shapes, sizes and colors are available to quench everyones creative sense. This decorative arrangementis usually set up in a container or small spaces and
these ceramic accessories add a magical effect to your compact garden space
There are many lessons to be learned in the garden, and miniature garden are no exception. Make a minature garden with the kids to teach them the basics and importance
of gardening and plant care. Miniature gardens filled with fairies, gnomes, and fairy houses offer children an enchanted play space to develop their creativity and imagination.
They make a lovely addition to any porch, deck, backyard, or garden. Start your own fairy garden today!


Harith Tharang is a decade old plant boutique that aims to spread love, positivity & greenery by means of the nature's gift - plants  ; sells a variety of indoor , outdoor, medicinal, biowall plants , plant medicines,  gardening tool, green gifts and so on.  The shop also provides services in developing house gardens, terrace gardens, balcony gardens, kitchen gardens, terrariums and professional maintenance of gardens. The retail store located at 42, Bazullah Road, T.Nagar, Ch-600017,  has a very unique theme of being ecologically friendly, innovative and elegant & offers many innovative products to consumers. It is a one stop, go-to store for all garden lovers. Call 9600120351 to know more details!