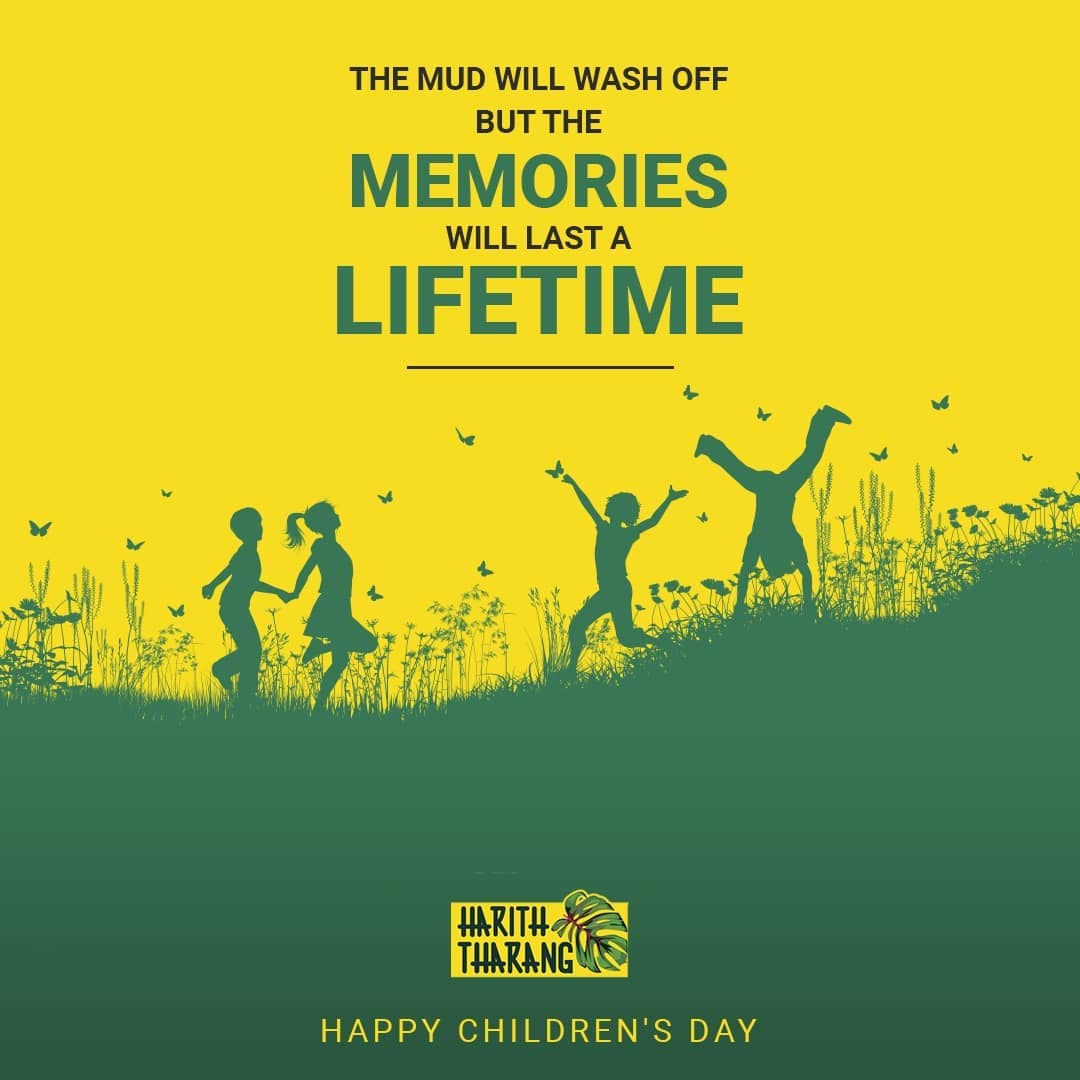 Children 's Day is celebrated all over India on the !4th of November with great fanfare. The first Prime Minister of India Jawaharlal Nehru loved children very much and so his birthday, 14th November, is celebrated as Children 's Day. On this day schools and colleges all over the country organize various programs to make the children feel special and loved. This day is also meant to create awareness of the rights, care and education of children.
Our first Prime Minister was also a lover of nature. Any image of him is incomplete without the red rose that he wore on this coat. Children's Day in many schools therefore, is celebrated by planting saplings. The children are encouraged to plant saplings and they take a pledge to take care of the saplings. In some schools small patch of land is allotted to different classes to grow flowers and vegetables. These activities reinforce the inborn love for nature in children and also impart valuable life skills.
With rise in environmental pollution , schools use this special day to give a platform to the children to become eco warriors.
Pt. Nehru believed in the all- round development of children. "The children of today will make the India of tomorrow. The way we bring them up will determine the future of the country," Nehru had said.  To this end he established a number of premier institutions in India. Along with academics children are also being made aware of the importance of nature and the need to make the country and the world more green.
The profile of Children's Day celebration is seeing a shift. In its initial years the celebrations were based only on fun and frolic but today it is combination of fun and responsibility- towards themselves and nature.
 The greener the environment the healthier the children
 The healthier the children the stronger their minds
 The stronger their minds the richer the nation
Harith Tharang is a decade old plant boutique that aims to spread love, positivity & greenery by means of the nature's gift - plants ; sells a variety of indoor , outdoor, medicinal, biowall plants , plant medicines, gardening tool, green gifts and so on. The shop also provides services in developing house gardens, terrace gardens, balcony gardens, kitchen gardens, terrariums and professional maintenance of gardens. The retail store located at 42, Bazullah Road, T.Nagar, Ch-600017, has a very unique theme of being ecologically friendly, innovative and elegant & offers many innovative products to consumers. It is a one stop, go-to store for all garden lovers. Call 9600120351 to know more details!