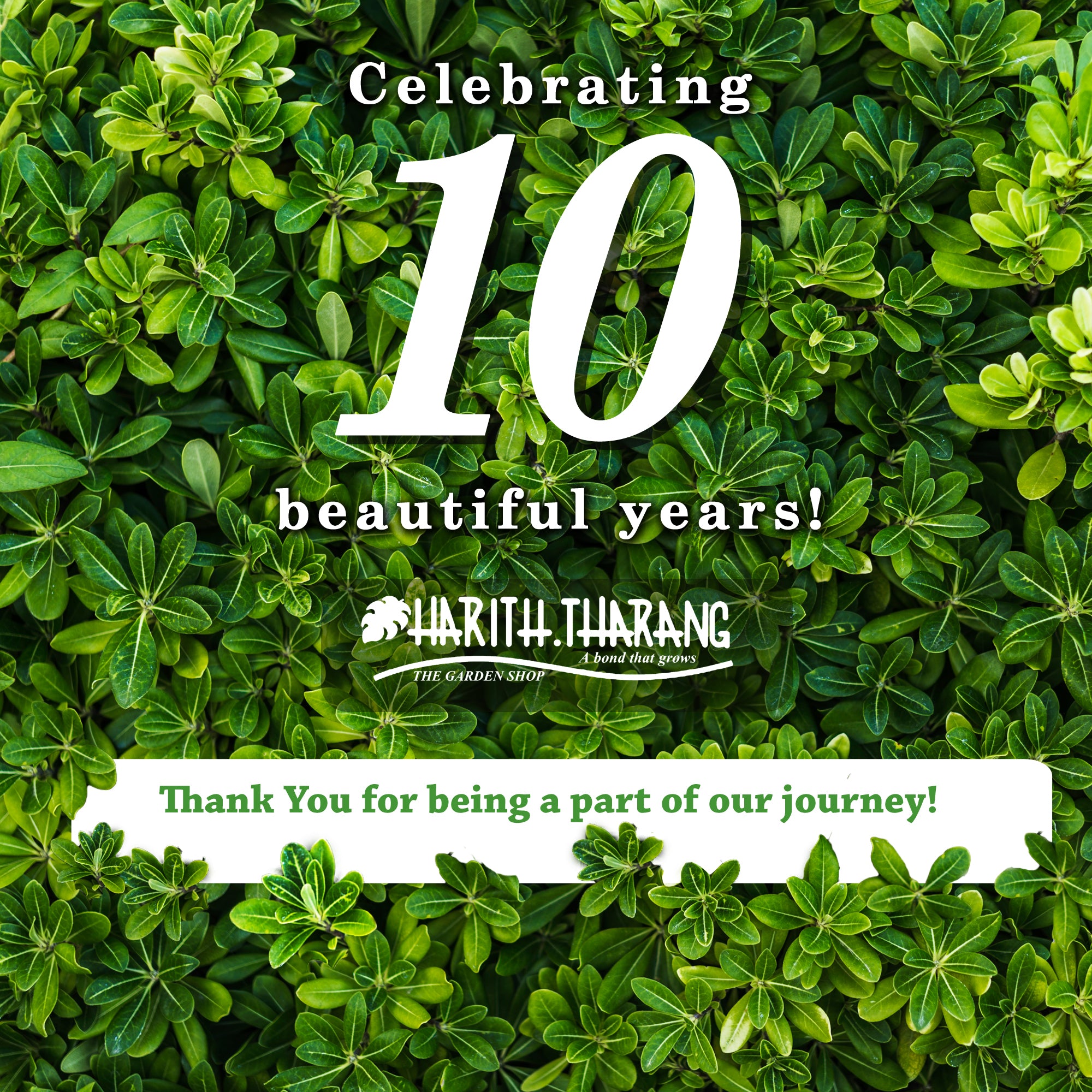 Wow, we are 10 years old now! Words cannot express our happiness on reaching this milestone, and it would have not been possible without all our dear customers, friends and well wishers by our side. We thank all of you for always believing in us, motivating us with your kind words and encouraging us through all the ups and downs during this decade long green journey of ours.
HarithTharang has grown a mere counter displaying "Gift-A-Plant" offerings to a retail shop offering many innovative products to consumers. What started as a tiny GIFT A PLANT counter in 2010 has now grown into a reputed Gardening Company in Chennai with products and services ranging from small indoor plants to large landscape gardens.
HarithTharang has very unique theme for all its products, the theme is a mix of being ecologically friendly, innovative and elegant. The products cover a wide variety of natural materials including, coconut tree derivatives, bamboo derivatives, recycled home goods, recycled plastics and other such natural or recyclable materials. We also provides services in developing house gardens, terrace gardens, balcony gardens, kitchen gardens, terrariums and professional maintenance of gardens. Over the years the shop has grown from a counter to a basement shop to a road facing outlet, fully air-conditioned and staffed with qualified personnel.
With a lot of hard work, dedication and with the support of well-wishers, HarithTharang became a go-to for garden building, vertical garden walls, terrace gardens, and gardens scaping for large institutions today.
We take this opportunity to thank each and every one of you for choosing HARITH THARANG for all your Garden needs. We want you to know how much we enjoy serving you and thank you for trusting us to be your source for top quality plant and Gardening service.
Upon every occasion to celebrate, we at HARITH THARANG, make sure to get you a step ahead in your green pledge, bringing to you innovative ways to connect with mother nature. We are indeed delighted to know that you have loved our ideas and accepted them. We shall all grow more green together and give back to mother earth in every little way possible and place trust on her to heal for the better. Better days are ahead of us!
We are indeed Grateful for the constant support , that you have been Showering us with, and hope for this bond to grow much stronger and mutually beneficial.
Our days are Beautiful and memorable only because of you.
As we step into the next decade, will continue to strive for innovative products and services while retaining the founder's motto of ecological sustainability, in the fabulous city of Chennai!
Happy Gardening !!!!