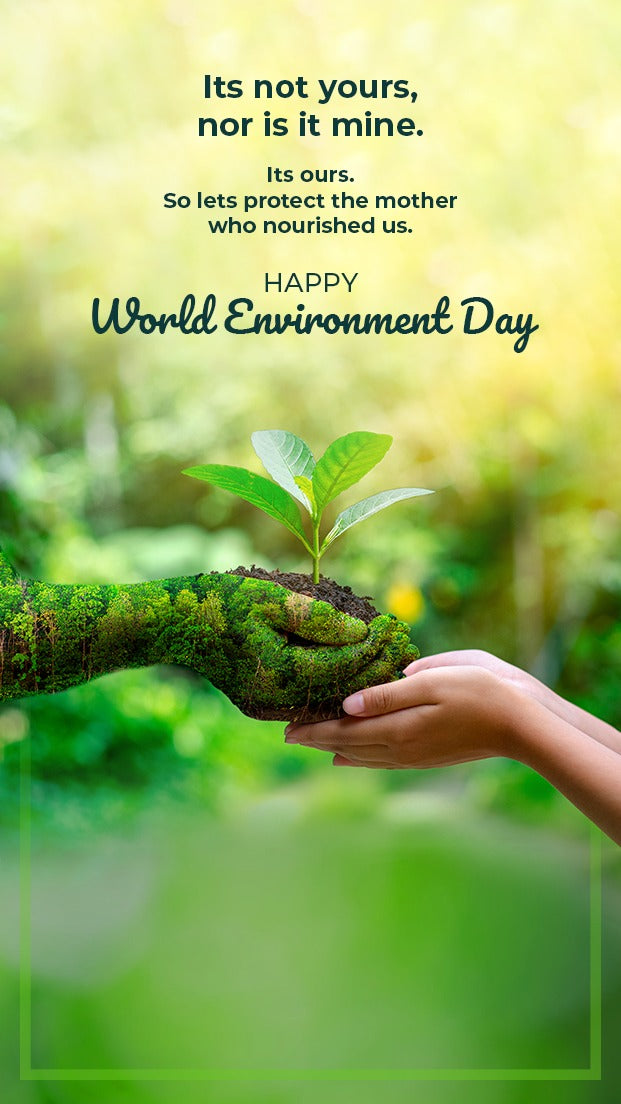 World Environment Day celebrated on June 5th every year was first started in 1974 to encourage awareness and action for the protection of the environment.
The world environment day (WED) is also called as Eco day.

It has been a platform for raising awareness on Environmental issues such as Marine pollution, human over population, global warming and wildlife crime.
As every year the theme for 2021 is "Ecosystem Restoration" The UN is planning to launch Ecosystem Restoration.

Small steps makes huge difference like they say changes starts from within.
We can contribute to the ecological balance of the environment by planting trees and helps in reducing the pollution & conservation of the environment.

Like every year our shop Harith Tharang has decided to celebrate Environment Day by giving free home delivery of plants for the first 25 customer's(Terms and conditions apply)

So what you guys are waiting for book your orders now and avoid delivery charges.
Happy Environment Day!

Harith Tharang is a decade old plant boutique that aims to spread love, positivity & greenery by means of the nature's gift - plants ; sells a variety of indoor , outdoor, medicinal, biowall plants , plant medicines, gardening tool, green gifts and so on. The shop also provides services in developing house gardens, terrace gardens, balcony gardens, kitchen gardens, terrariums and professional maintenance of gardens. The retail store located at 42, Bazullah Road, T.Nagar, Ch-600017, has a very unique theme of being ecologically friendly, innovative and elegant & offers many innovative products to consumers. It is a one stop, go-to store for all garden lovers. Call 9600120351 to know more details!