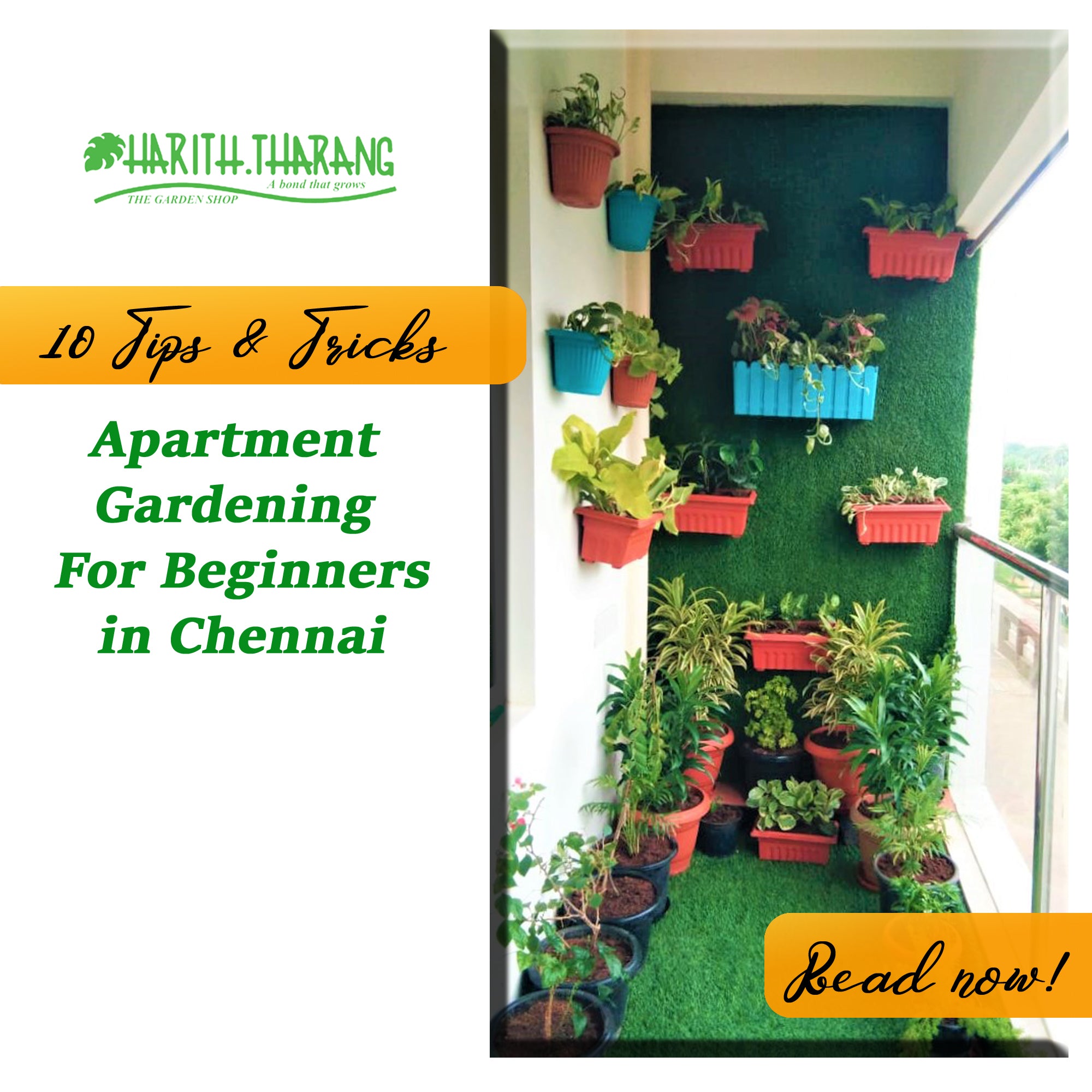 A new generation of urban gardeners has emerged. From low-maintenance succulents to full-on vegetable harvests, apartment gardening has never been more popular. And for a good reason. Even if you live in a tiny apartment, you should be able to grow some plants. In addition to typical houseplants, certain herbs, fruits, and vegetables can thrive in an apartment garden. Start with just a few containers as you develop your gardening skills. Factors, such as access to sunlight and the sheer weight of your containers, need to be taken into consideration. Below is a list of tips and tricks for starting your apartment gardening journey.
Start Small with Succulents
Start small and choose your first plants carefully based on ease of care. Succulents make terrific first plants for beginners as they are virtually maintenance-free and come in a myriad of varieties such as jade, aloe vera, zebra plant, panda plant, and echeveria.
Consider Your Schedule
Pick plants to grow based on the amount of time you have to devote to your fledgling garden. Low maintenance types for those with a busy work schedule and fast-paced social life are best. For those homebodies and work at home freelancers, growing high maintenance species will be challenging but highly rewarding.
Think About Your Apartment Layout
Choose your first plants based on the positioning of windows and amount of light available in your space. Apartment garden varieties that thrive in the interior recesses require minimal light while some demand direct sunlight for hours a day.
No Windows, No Problem
For apartments with minimal windows, choose plants that are happiest in low light areas such as zz plants, snake plants and peace lily.
Make Use of Your Light
Lucky apartment owners who have multiple windows with ample hours of full direct sunlight will be able to grow a wide variety of house plants such as cacti, succulents, and tropical flowers.
Step Up Your Cooking Game
Home chefs and health-centric apartment dwellers will love tending to and harvesting from an indoor kitchen garden. From artisanal lettuce to mini tomatoes, there are practically endless tasty plants to grow.
Don't forget to spruce up those meals with some herbs! A kitchen window provides ample space for creating a small herbs garden with favorite flavors to jazz up your dishes.
Brighten Things Up with Flowers
For those who love flowers, annuals such as pansies, geraniums, petunias, and begonias will provide beautiful blooms.
Think Vertical
For small apartments and studios, vertical planters that attach to the walls will allow you space to grow. Choosing slim and tall potted plant varieties will free up space as well.
Play with Macramé
Hanging plants in fun macramé planters allow you to garden in even the tiniest spaces. Ivy and other vines will provide an eye-catching aesthetic when cascading down the sides of the planter.
Play with Macrame
Hanging plants in fun macrame planters allow you to garden in even the tiniest spaces. Ivy and other vines will provide an eye-catching aesthetic when cascading down the sides of the planter.
Now find all of this wide variety of plants and garden accessories, manures and much more just under one roof at our store, HARITH THARANG at T.nagar.
Harith Tharang is a decade old plant boutique that aims to spread love, positivity & greenery by means of the nature's gift - plants  ; sells a variety of indoor , outdoor, medicinal, biowall plants , plant medicines,  gardening tool, green gifts and so on.  The shop also provides services in developing house gardens, terrace gardens, balcony gardens, kitchen gardens, terrariums and professional maintenance of gardens. The retail store located at 42, Bazullah Road, T.Nagar, Ch-600017,  has a very unique theme of being ecologically friendly, innovative and elegant & offers many innovative products to consumers. It is a one stop, go-to store for all garden lovers. Call 9600120351 to know more details!